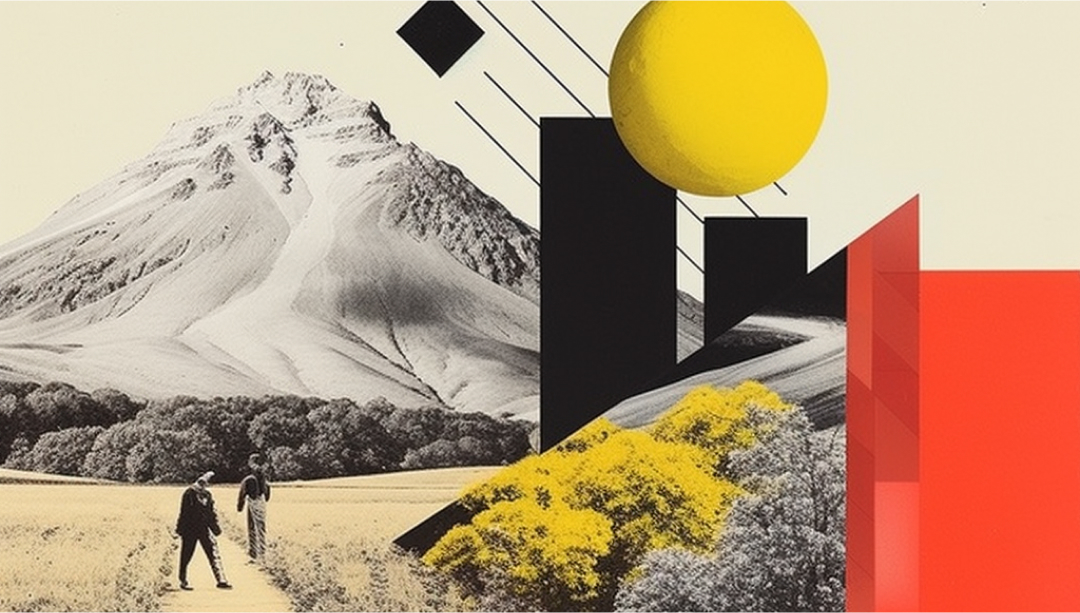 23 September 2020
DASPs of the world, register (in France)!
In 2019, France was one of the first countries in the world to introduce a legal regime dedicated to the supervision of digital asset service providers (DASPs). This regime provides for a mandatory registration procedure for DASPs offering services for the purchase and sale of digital assets in legal tender or for custody on behalf of third parties.
As the deadline of 18 December 2020 for registering with the French Financial Markets Authority is approaching, the regulator has clarified the situations in which foreign DASPs are concerned by this new regime.
🇫🇷  Do foreign DASPs have to register in France ?
If you provide one of the above-mentioned digital asset-based services outside of France, your activity is still likely to fall within the scope of French regulation if you are targeting the French market.
The services concerned are, firstly, the purchase and sale of digital assets in legal tender on behalf of third parties – in this case, the question of the provision of payment services also arises if you collect funds on behalf of third parties; and secondly, the custody of digital assets on behalf of third parties, i.e., in practice, the fact that the service provider holds its customers' private keys or keeps its customers' cryptos in its own wallet.
Targeting the French market is assessed on a case-by-case basis, according to a range of indicators. However, the regulator has just defined criteria that make an activity subject to national regulation. Indeed, DASPs are required to register in France if:
they have a physical establishment in France such as business premises, cryptos ATM, etc.;
they advertise to the French market via the press, radio, but also on the Internet and, in particular, on social networks, whether through invitations to events, targeted advertising, affiliation campaigns, advertising retargeting, etc. ;
they have a postal address, telephone contact details in France or simply a .fr domain name. 
DASPs that do not specifically target the French market will of course be able to continue to deal with French customers without having to register with the French Financial Markets Authority (AMF).
⏰ How long does it take to register ?
In principle, digital asset service providers providing buy-sell or custody services must register prior to starting a business. 
However, companies that began operations before the regime was introduced on 24 May 2019 have an exceptional deadline set on 18 December 2020 to register with the AMF.
After this deadline, foreign DASPs will have to stop targeting the French market or be deemed to be operating illegally.
DASPs that began their activity after 24 May 2019 do not benefit from any grace period and are therefore already illegally providing services on digital assets.
As such, they are liable to two years' imprisonment and a €30,000 fine.
The deadline for the regulators to examine the application for registration may not exceed 6 months from the date the application is filed. This period can be particularly shortened by defining clearly an upstream regulatory strategy and by submitting a relevant, appropriate and complete file.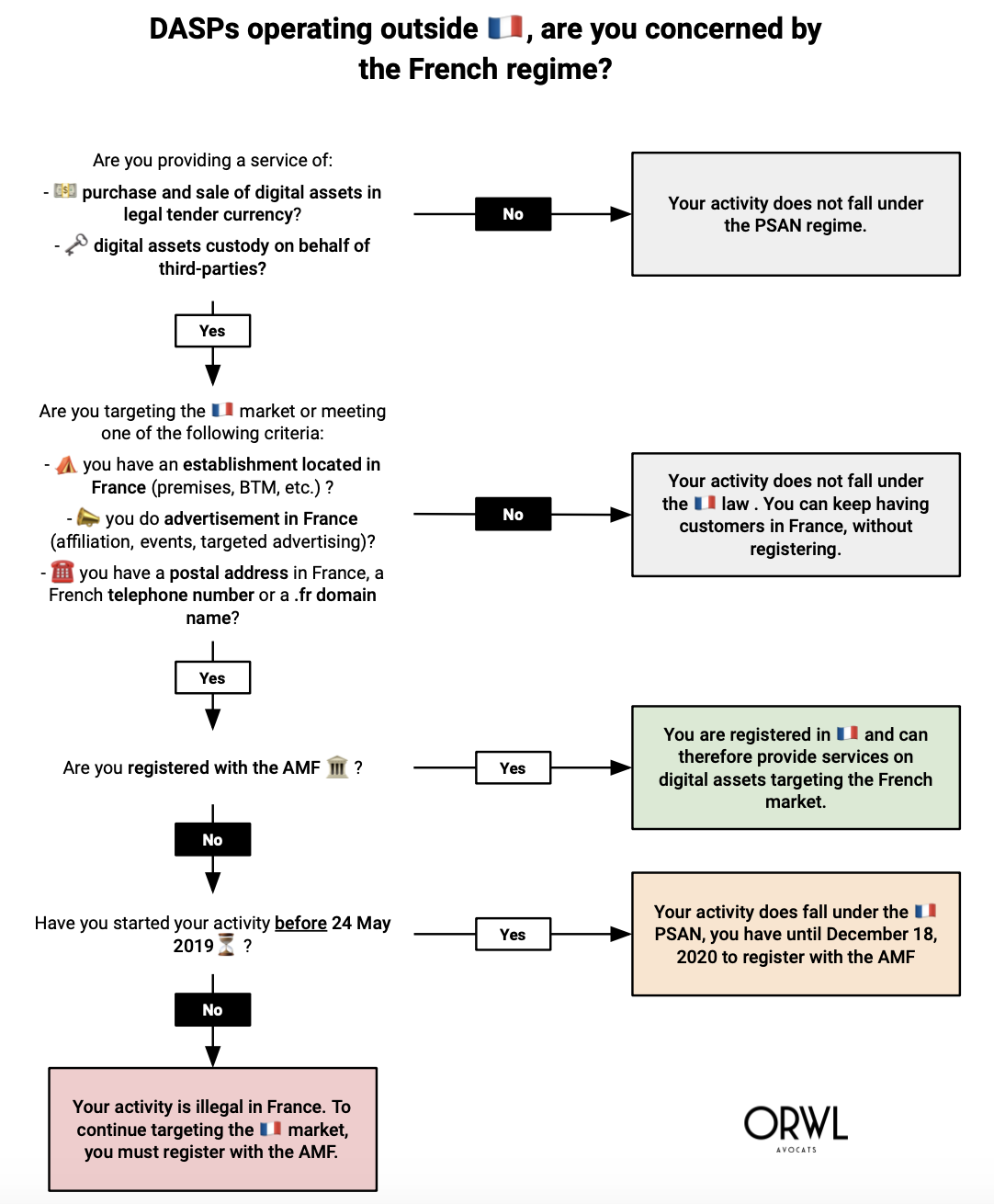 🧰 How to register with the AMF?
To register, it is not necessary to have an establishment in France. Thus, DASPs wishing to target the French market are not required to have a subsidiary, a branch or even a permanent representative on the French territory. 
However, companies established outside the EU or the EEA must have at least one establishment in the EU or EEA.
Moreover, DASPs must demonstrate the skills and honorability of their executives and shareholders. In practice, an official extract of criminal records less than three months old and translated into English must be sent to the AMF.
Finally, the DASPs will have to set up an AML/CFT system. This obligation is obviously one of the most sensitive in the area of cryptos. Carrying out a risk analysis and a risk classification, defining an internal policy and procedures, and even using a transactional analysis software are essential to be able to operate legally.
À lire
DASPs: the new legal conditions to enter the French market
ORWL Avocats is at your disposal to answer your questions about these new requirements, secure your services with French clients and assist you with the registration procedure.