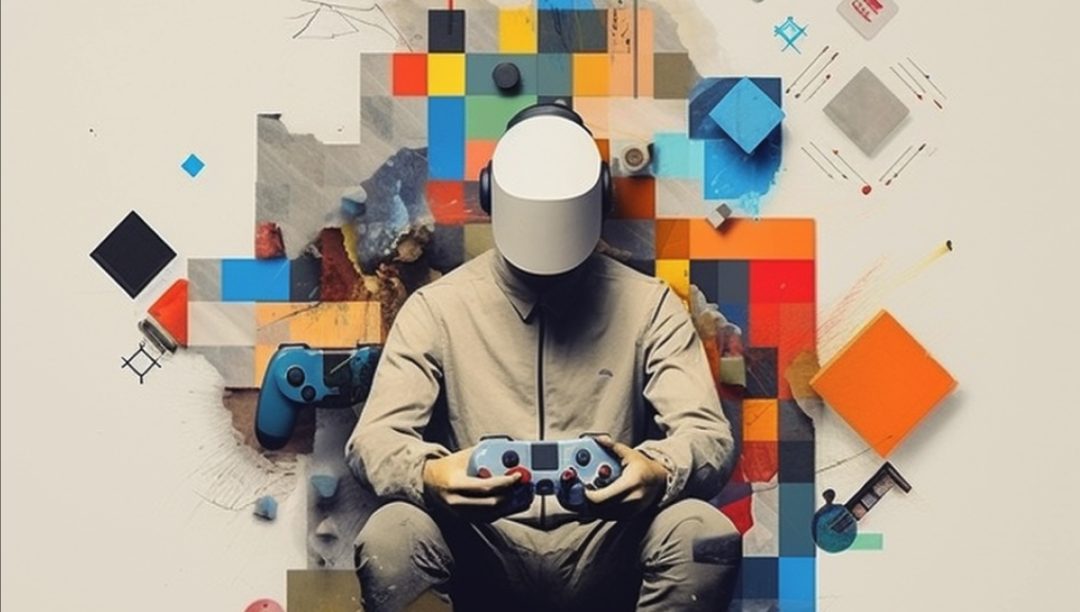 26 July 2023
GEDI: the new rules for web3 games ?
This post has been adapted from an article in French published on the legal media site Village de la Justice by the same authors. 
Web3 games operate mainly on a play-to-earn model, incorporating features of both gaming and gambling. These are especially games where participation is subject to the possession of digital objects (e.g., the game's NFTs). The winner is rewarded with new game objects, which can be resold on the publisher's platform or a third-party marketplace.
Web3 games operate mainly on a play-to-earn model, incorporating features of both gaming and gambling. These are mainly games where participation is subject to the possession of digital objects (e.g. the game's NFTs). The winner is rewarded with new game objects, which can then be resold on the publisher's platform or on a third-party marketplace.
It seems that there is a growing agreement to implement regulation for web3 games. Publishers of these games are concerned about the lack of clarity in regulations, which could result in inappropriate legal measures being imposed (gambling regulation). Meanwhile, some regulators believe that these games pose potential risks to consumers, which is why they advocate for stricter oversight.
In response to this issue, French authorities have released an ad hoc regulation — Games with Exchangeable Digital Items ("GEDI") — specifically for web3 games.
An existing regulation unsuitable for web3 games
A particular feature of web3 games requires players to own NFTs to gain access to the game, where they can be rewarded with NFTs or tokens. Therefore, the French National Gaming Authority ("Autorité Nationale des Jeux – ANJ") relies on gambling regulation to target the sector.
Under French en EU laws, the art. L 320-1 of the CSI defines a game of chance as "all operations offered to the public, under any name whatsoever, to raise the expectation of a gain which is due, even partially, to chance and for which a financial sacrifice is required by the operator from the participants."
However, exceptions have been acted: a monopoly has been granted to La Française des Jeux (FDJ) for lotteries and sports betting and to the Pari Mutuel Urbain (PMU) for horse racing. According to a strict procedure, other gaming operators (poker, online sports betting, etc.) must be approved by the ANJ.
When it comes to applying gambling regulations, there are three conditions that must be met: a financial sacrifice, a hazard, and an expectation of profit. However, some uncertainties remain regarding two of these requirements.
Firstly, there is debate over whether owning an NFT is considered a financial sacrifice for participating in the game. The ANJ believes that it is, and therefore advocates for banning such games. However, it's worth noting that NFTs cannot be lost in the game, which sets them apart from traditional gambling stakes.
Secondly, there is a question of whether winning digital objects (such as NFTs or tokens issued by the publisher) without monetary gain should be considered an expectation of profit. If the answer is yes, then the addictive behavior typically associated with traditional gambling is reduced or eliminated altogether.
Outlines of the GEDI regulation
The bill aims to create a specific regime for Games with Exchangeable Digital Items ("GEDI" or "JONUM" in French) by introducing an exception to the gambling prohibition set forth by the French and UE regulations.
While the final provisions of the regulation are still unknown, it is possible to identify specific approaches: 
the regulation should apply to games whose main feature is the distribution of rewards exclusively in exchangeable digital items [NFT or utility token] issued by the publisher. These items must not be monetized by the publisher or a company collaborating.

regarding the territorial scope, it will apply to gaming operators established in France or directing their activities toward the French territory.
Regarding the regime, companies marketing GEDIs will be required to make a prior declaration – and not seek authorization – to be whitelisted by the ANJ.
As things stand, the obligations common to all GEDIs should be structured around four elements:
Protection of minors: a registration and identity verification procedure must be implemented.
Fight against addiction: Advertisements will be regulated and must include mandatory information (warning messages, balanced presentation with a focus on risks).
Anti-money laundering: this condition is the least obvious, given the lower risk of money laundering posed by GEDIs, but the most restrictive, given the direct (AML/CFT & KYC implementation) and indirect costs (cost in terms of UX and revenue).
Transparency: players could be required to disclose information on game software and gambling mechanisms, publish game rules, and archive game data in real time.
Specific obligations could also apply to games based on sporting competitions, such as :
List of authorized sports and activities

: offering GEDIs on media (competitions, results) other than those authorized by an ANJ's List could be forbidden. This requirement mirrors the ANJ's "

sports list

" (PDF – French only) for online betting;

Control of results

: operators could be required to set up their games on an official result announced by the organizer or on data produced by a third party independent of the game publisher (e.g., sportradar, optasports);

Control of market abuse

: athletes could be prohibited from playing a GEDI based on their sport and holding a stake in a company offering games based on their sport.
The project is currently under discussion in the Senate and should come into force towards the end of 2024 or early 2025.
Web3 game : how to anticipate this regulation?
Before the adoption of the GEDI regime, operators can ensure their compliance with regulations in two ways.
Firstly, by implementing certain obligations as a preventive measure, such as ensuring the protection of minors through identity verification and promoting transparency.
Secondly, by fully complying with the current gambling regulations before the GEDI regime comes into effect. This can be achieved by either offering non-monetizable rewards to remove the expectation of profit, or providing a free entry that matches the chances of profit in the paid channels. Sorare, for instance, opted for the latter solution.
___________________________
This article explains that the discussed regime is subject to change, which means that the elements mentioned earlier may undergo modifications.