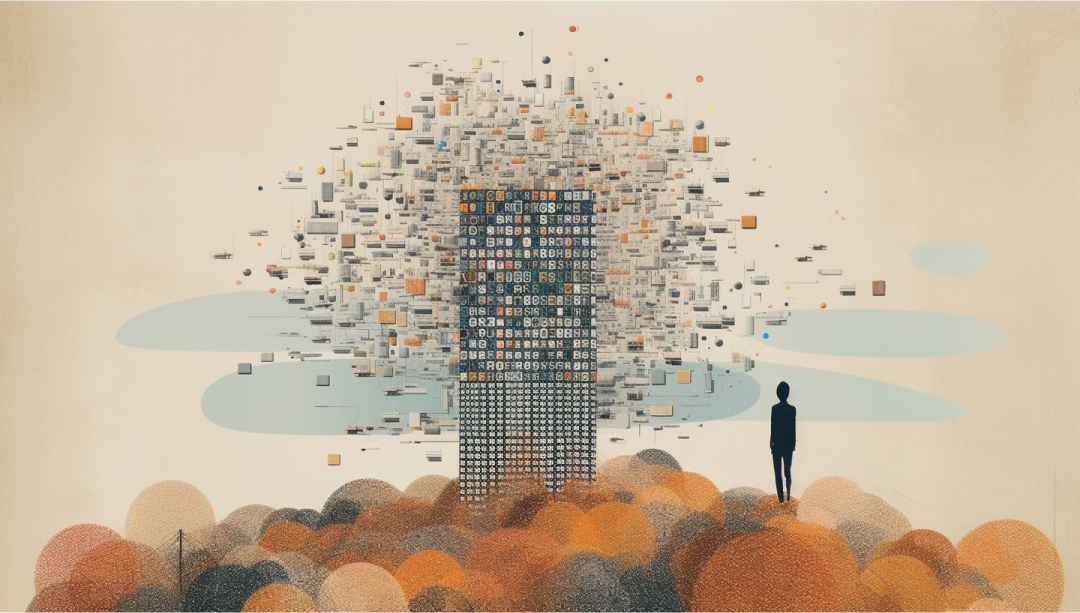 10 September 2021
How to (lawfully) promote crypto services in France?
In 2018, the Autorité des Marchés Financiers (AMF) had publicly warned against the promotion of cryptocurrency trading service by the famous French influencer Nabilla: "It's really safe, it's really cool, if you're interested, really you can go blindly!".
On July 27th, a press release from the French Competition & Consumer Protection Authorities (the "DGCCRF") made public a fine of 20,000 euros against her. This sanction, outside the AMF scope, is based on the misleading nature of Nabilla's promotional messages under consumer protection laws. On its part, the AMF issued a reminder of the best practices to promote high-yield investments.
#Nabilla Le #Bitcoin c'est très risqué ! On peut perdre toute sa mise. Pas de placement miracle. Restez à l'écart.

— AMF (@AMF_actu) January 9, 2018
In the meantime, both French and foreign companies heavily advertise their crypto services online and offline, benefiting from a booming market. The Coinhouse's latest advertising campaign in Paris's subway is noticeable.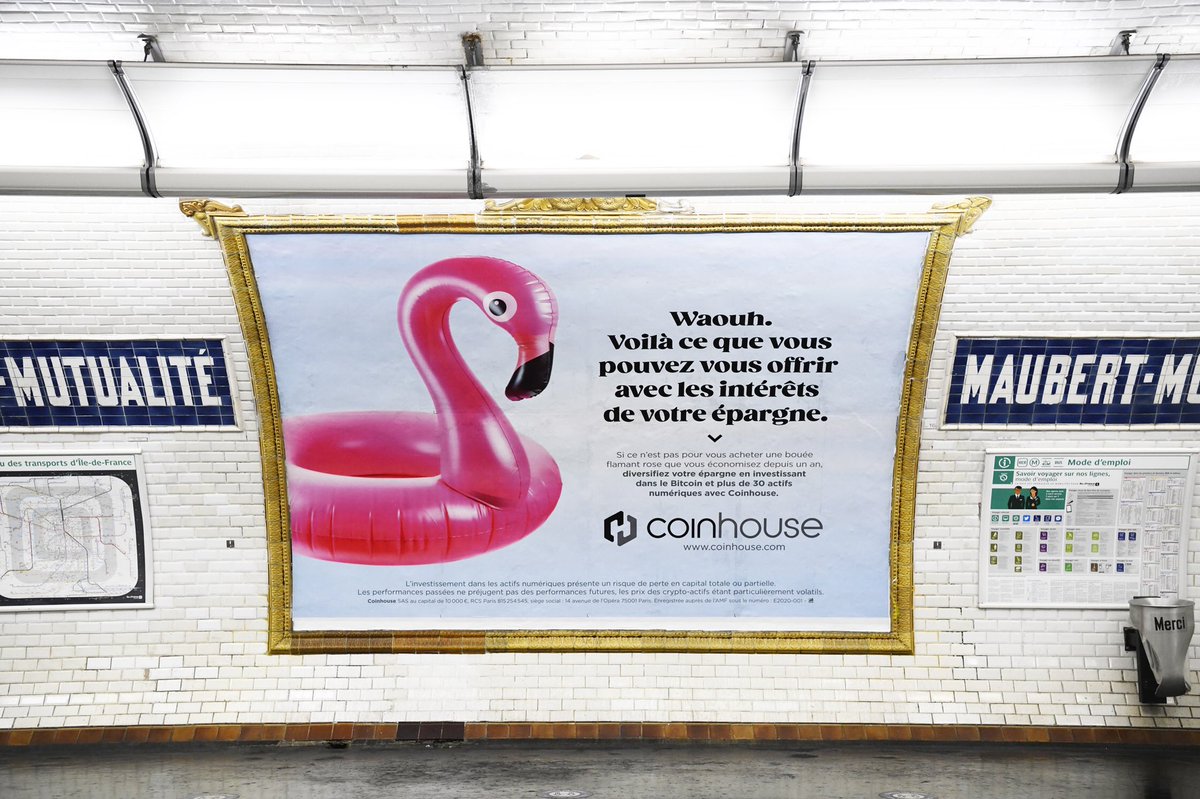 This combination of enforcement from several regulations associated with the Virtual Asset Service Provider (VASP) regime requires clarification on what is not allowed to advertise and promote a crypto service.
Virtual assets services : specific restrictions on communication
Virtual asset services (custody, crypto-to-fiat, crypto-to-crypto and exchange platform) are subject to registration with the AMF before being offered to the public.
According to the pro-innovation spirit of the PACTE law, the VASP have significant freedom to promote their services. However, given crypto assets' speculative and risky nature, the legislator has set limits to protect investors.
In practice, four promotional activities are prohibited:
Direct solicitation regarding subscription to digital assets services or an Initial Coin Offering (ICO). In practice, a VASP is not allowed to promote its service by renting a mailing list or using cold calling; on the other hand, online targeted advertising—which is not "an unsolicited offer"—does not fall within the direct solicitation scope;
Quasi-solicitation refers to the online collection of personal data via a contact form to initiate, later, a solicitation as mentioned above. This prohibition must be understood in the light of the scammers' practices who bypass the ban, as mentioned above, by adding an initial data collection step ("fill out this form, we will call you back"). This prohibition covers a restricted perimeter and does not target the communication of legitimate players;
Sponsorship is expressly prohibited when its purpose or effect directly promotes an ICO or a VASP. This notion is understood as "a material support for an event, a person, a product or an organization, with the aim of obtaining a direct benefit" for the sponsor; or their indirect promotional benefit by the funding or the donation to artistic, cultural and scientific projects involving press release or naming. However, the referral, whereby a user is rewarded when they encourage a new customer to use the service, remains out of the prohibition scope;
These restrictions' enforcement is criminally sanctioned and involves the intermediaries. Thus, a crypto media, a Youtuber or an influencer will have to be careful not to participate in these infringements under a €100,000 penalty.
Finally, these limitations do not apply to VASP who hold an AMF licence (different from a mere registration) insofar as investor protection is guaranteed.
The prohibitions on misleading advertising
Misleading advertising refers to abusing commercial practices likely to deceive consumers from purchasing or investment decisions. This prohibition covers all professionals' relationships with consumers and, as far as crypto players are concerned, regulated or non-regulated services (online training, trading assistance), investment advice, individualized portfolio management or any investments.
The digital asset market presents "ideal" characteristics for the enforcement of this regime :
a complicated understanding for a public mostly neophytes;
strong incentives to invest (double or even triple-digit returns, euphoria, innovative nature, etc.);
the massive use of social networks and professional or amateur influencers to promote projects or coins.
Thus, it can be tempting to hire an influencer to promote the benefits of the crypto service as a simple "sharing of experience", neutral and friendly, without mentioning that the content is (mostly) promotional. The misleading commercial aims to repress these practices criminally, as illustrated by the Nabilla sanction.
To fines her, the DGCCRF relied on two points :
firstly, it refrained from identifying the company, i.e., a foreign exchange platform unauthorised to target the French market;
secondly, the content was likely to mislead the consumer concerning the expected cost, risk and return of the service. It suggested that this service was free, highly profitable (80% APY) and risk-free.
The regime of misleading commercial practices is not limited to influencers and applies to any communication, regardless of the medium or targeted market.
For instance, in 2018, the branch of the British company IG Markets in France was fined €500,000 for using misleading commercial practices in Forex and CFD trading. The AMF found several inaccurate information likely to deceive customers: among others, the highlighting of potential gains without mentioning the much greater risk of losses; or the presentation of employees as "analysts" when, without certifications, they were only salesmen.
Therefore, if the use of influencers or advertisements on the Internet appears to be a powerful strategy, VASPs have to remain cautious by relying on professionals aware of the legal framework and ethical practices rather than following the sirens of excessive promotion.
Beyond good practices, the social network's contractual prohibition
The French Advertising Regulatory Authority (ARPP) lists the keys to reliable communication regarding financial and exotic investment products.
The notion of "balance" requires crypto service providers to disclose information related to the expected performance as well as the risks involved.
The ARPP also highlights the advertiser's "social responsibility": the promotional content should not display the service as a means of conferring social superiority, getting rich quickly, or solving their economic difficulties.
On the contractual side, the companies face Facebook and Google terms of use that prevent most advertising related to cryptocurrencies. For instance, Facebook states that advertisers must receive confirmation of their approval from the social network before any advertising operation. Consequently, a service provider can be prohibited from broadcasting any ads on the social network even though the content does not violate any French legal restriction (i.e., if its service does not fall within the scope of the DASP registration).
Google has banned all advertising related to cryptocurrencies, except for services regulated by the US authorities. The extension of this rule to French VASP players, or even to the entire crypto sector, is still pending. The paradox is that the state regulations are much more liberal than private rules set by "innovative" companies.